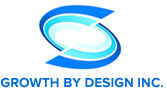 The New Sales Reality & How To Take Full Advantage Of It:
Things have changed dramatically in the business world over the past 20 years. Huge! Ask yourself - can you physically see 20 people belly-to-belly every day for sales calls? Can you even get 20 people on the telephone every day? Some employees have difficulty in sending 20 work emails daily amidst their 'texting' and 'tweeting'. So what's going on? Answer: people simply don't have the time for traditional sales calls anymore. In this time-crunched world we all need and expect one-way communication tools (e.g. web sites, brochures, audio programs, etc.). These tools, unlike many salespeople, are not afraid of rejection nor do they ever phone in sick!.
The problem is, most of what you read or hear out there pretty well looks and sounds the same.
Conduct this quick test to see what we're talking about. Take your competitor's name and lay it over the top of one of your marketing and advertising pieces. Does it look or sound much different than theirs? Marketing and advertising when done right - is supposed to build an argument for your business that makes your prospects draw the conclusion that they would be a lunatic to shop anywhere else. Does yours do that? Do you want it to? If so, then attending a Growth by Design Inc. event is the logical step. You'll learn how to take full advantage of the New Sales Reality while your competitors continue operating in the dark.